A great cycling class encompasses everything that a quality 'fitness experience' is about...
...the music, the lights (or candles, even) and the superstar coach combining to create something special. When you're in a well-crafted session the room feels like one living, breathing organism, connected by the beat of the music.
In 2006, there was an injection of 'soul' into the cycling scene that quickly set it apart from the 'Spin®' or 'RPM®' that had been popular for so many years. A new movement and genre of fitness was born and it saw rapid growth, a cult-like following and spin off (no pun intended) concepts and brands that catered to other budgets and tastes.
During the early 2020s, the close proximity of cycling classes went from its strength to its weakness, but it's coming back stronger than ever with new studios and concepts popping up in markets across the world.
Those that have experienced the atmosphere of a great cycling studio know there's nothing quite like it: the dark room, the banging tunes and an instructor who knows how to get a crowd moving together. We've got goosebumps just thinking about it!
Want to see how all cycling studios and other clubs ranked? Check out our New York Fit Guide or just filter for cycling studios.
SoulCycle Hudson Yards
The boutique fitness scene owes a lot to the OGs of rhythm cycling, who launched their first New York studio in 2006. The founders, Elizabeth Cutler and Julie Rice, brought elements of hospitality into the fitness world, creating an experience that was both groundbreaking and, at the time, unmatched. In a move that's very much in line with our ethos at The Fit Guide, SoulCycle reportedly even had an internal 'Soul University' that taught the team how to deliver exceptional service.
SoulCycle became more than a cycling class. It turned into a movement and a lifestyle - some famously calling it a 'cult' - with raving fans eagerly anticipating every merch drop, before dropping half their pay check on it.
Fast forward to today and SoulCycle has more than 80 studios worldwide, with its first studio outside of North America launching in London in 2019.
Our evaluators found Hudson Yards to be the leading New York Soul Cycle experience, with the coach creating a warm, energetic experience that connected the room. The personal connection with the clients rounded off a 5-star class experience.
Soul Cycle Hudson Yards won The Fit Guide 4-Star Award and our highest 5-Star Class Experience Award.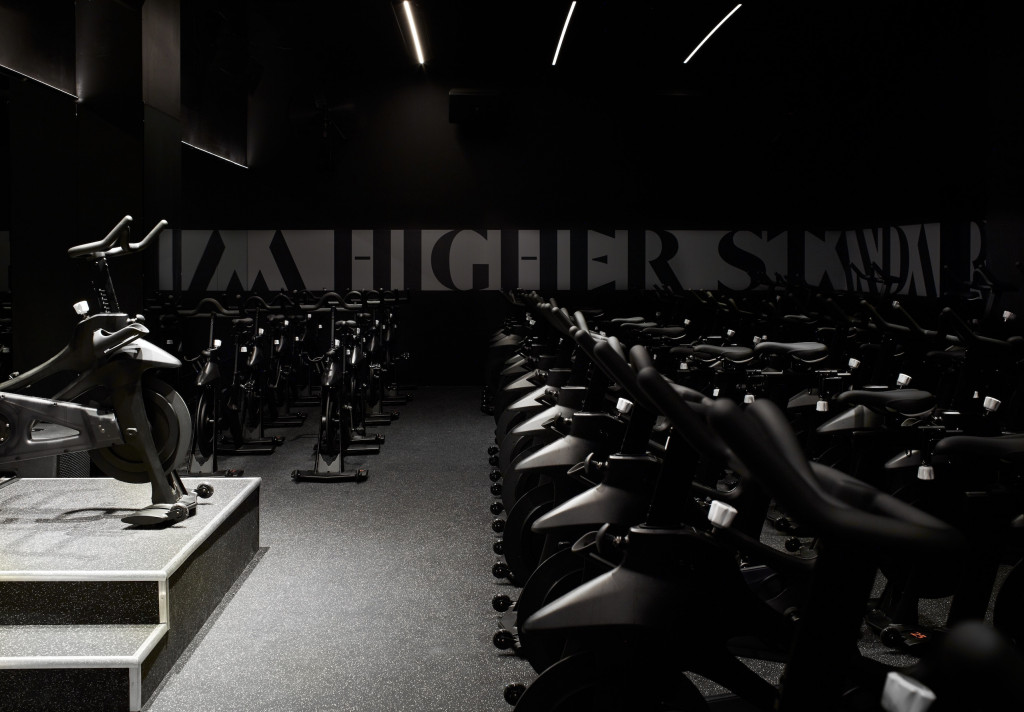 AARMY
Address 636 Broadway, New York, NY 10012
During SoulCycle's meteoric rise there was one instructor that rose above the others: Akin Akman. After building up a devoted following, Akin's classes would be fully booked within minutes. Akin complimented his cycling classes with popular body weight HIIT and strength classes and in 2018 he co-founded AARMY, the name being a nod to his loyal legion of fans known as 'Akin's Army'. Today, AARMY sits on Broadway and is a brand more powerful than Akin himself, offering a roster of star coaches that know how to bring the magic.
During our evaluation, we were particularly struck by the community vibes and positive energy, which came across as natural and heartfelt. Despite it being a packed class and a superstar instructor, he made an effort to connect with and support newcomers to the class, offering options for those that couldn't master the more advanced moves on the bike. You'd be forgiven for being a little intimidated walking into an AARMY studio, but we highly recommend you take the leap.
AARMY won The Fit Guide 4-Star Award and our highest 5-Star Class Experience Award.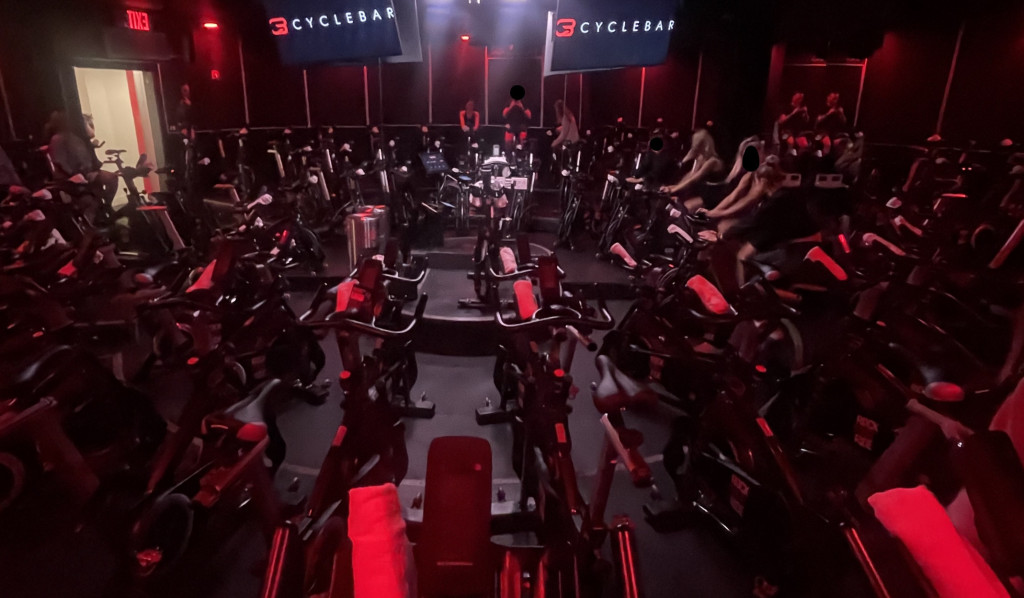 CycleBar NoHo
Address 51 Astor Pl, New York, NY 10003
CycleBar have combined motivating coaches, pumping playlists and in-class metric tracking technology to create an experience they call 'the world's best cycling class'. CycleBar offers a class for every need and preference, with express 30-minute sessions, foundation classes for beginners and a 'Connect' class that turns off the technology to create a sanctuary from the city.
Our evaluators found an enjoyable, well-prepared session led by a friendly, motivating instructor.
CycleBar NoHo won both The Fit Guide 4-Star Award and the 4-Star Class Experience Award.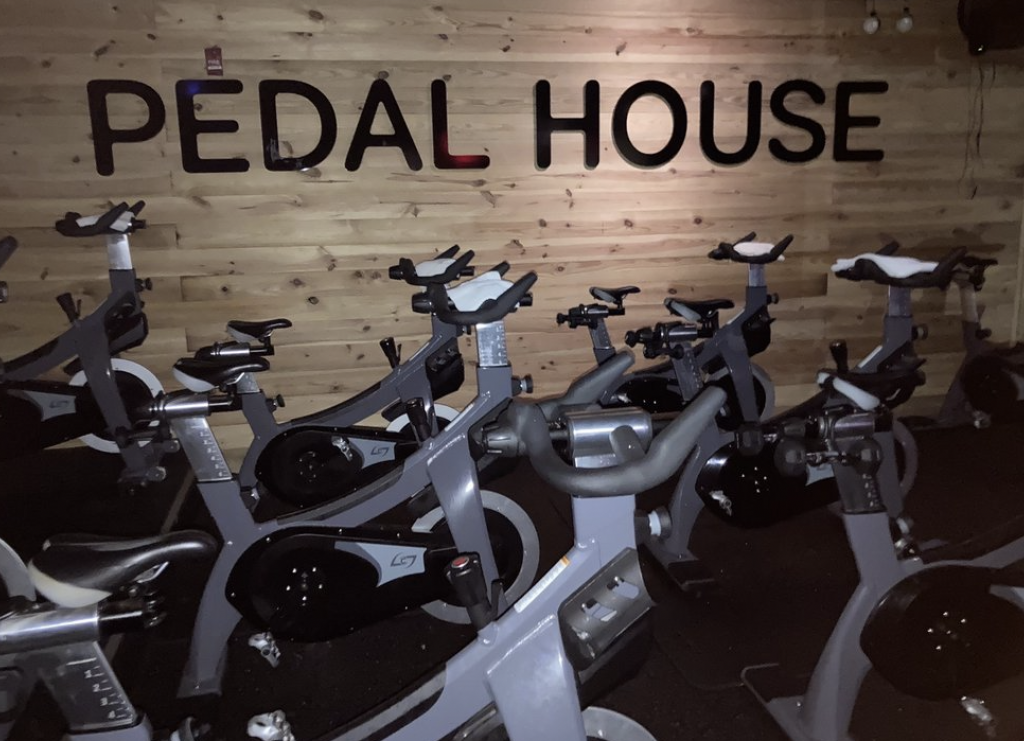 Pedal House
Address 12 E 18th St, New York, NY 10003
Pedal House promises to 'make those dreaded minutes of cardio disappear' with a blend of cycling they call 'endurance HIIT'. Offering energetic 45, 60 and 90 minute classes, Pedal House has a single location in the Flatiron district and a strong, devoted following. They also offer a secretive invite-only community called Black Label. Want to join? They say that if you have to ask, it is best you take a regular Pedal House class first.
Our evaluators were taken through a class by a knowledgeable and encouraging instructor who maintained a fun and upbeat mood.
Pedal House won The Fit Guide 4-Star Award and the 4-Star Class Experience Award.